Monthly Retreat (Antharyogam) ​28th

August 2022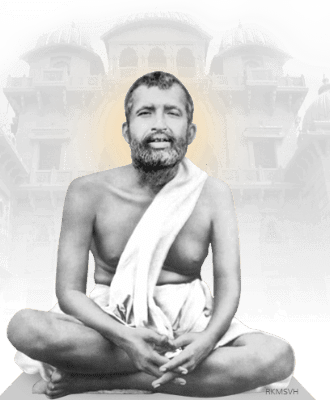 06:00 a.m. - Mangalarati, Chanting

08:00 a.m. - Puja

09:45 a.m. - Bhajans

- by Dr K Damayanthi and Devotees

10.30 a.m. - Devotional Songs,

Kil Kavatti Bhajanai Sabha.

11.40 a.m. - Discourse in Tamil : Srimat Swami Raghaveshanandaji Maharaj

12:40 p.m. - Sivapuranam

12.50 p.m. - Archanai by Srimat Swami Raghaveshanandaji Maharaj

01:10 p.m. - Arati

01:30 p.m. - Annaprasadam - Prasad Distribution

06:15 p.m. - Arati and Bhajans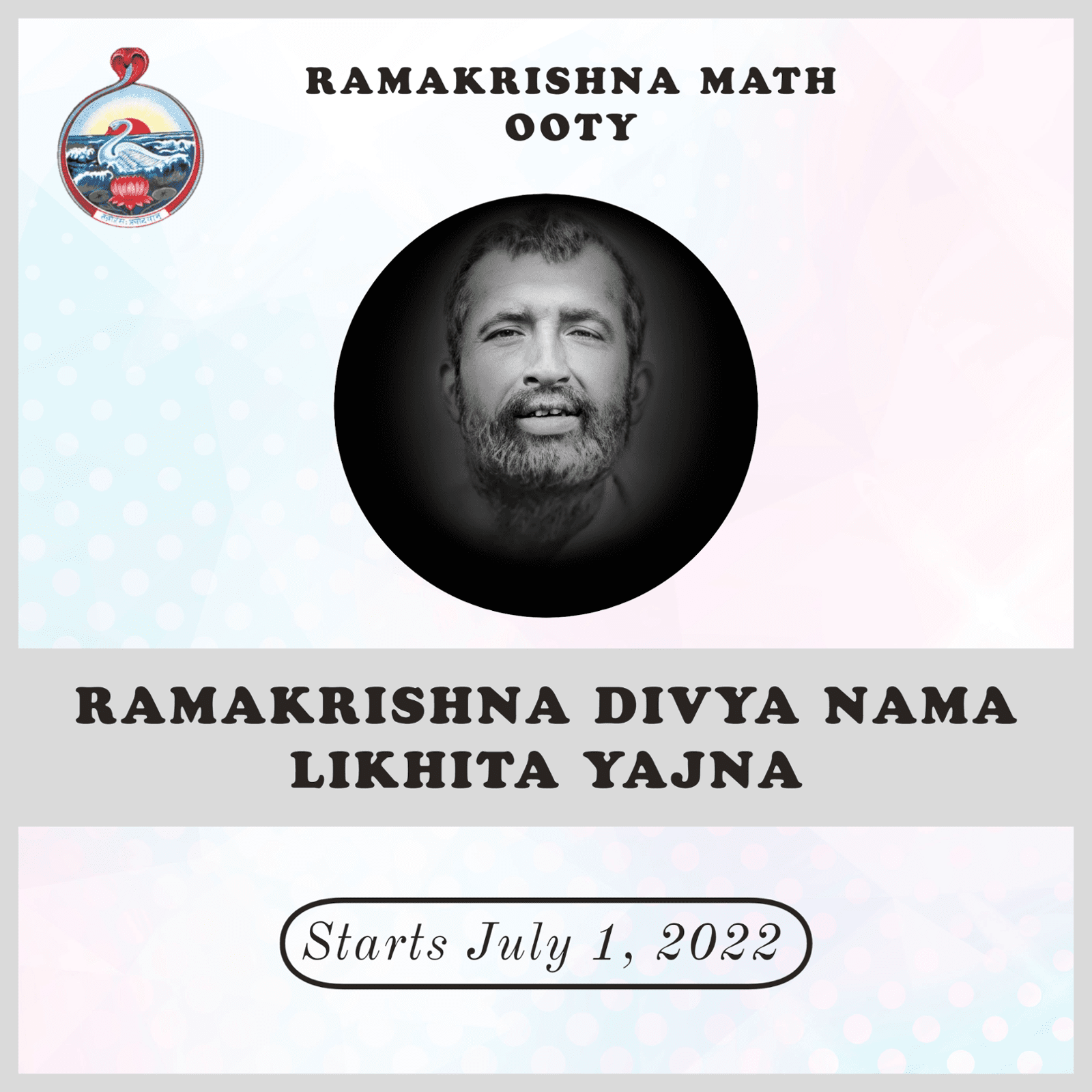 Ramakrishna Divya Nama Likhita Yajna - 2022
Ramakrishna Math Ooty is launching a new initiative titled "Ramakrishna Divya Nama Likhita Yajna" to develop Bhakti in Sri Ramakrishna's devotees so that they get closer and closer to Him. To facilitate this, we are printing note books for writing the Divya Nama of Sri Ramakrishna. Each book contains 100 pages and each of the pages contain 100 boxes to write the Divya Nama in it i.e. Nama can be written 10,000 times in every book. Devotees have to write "Om Ramakrishna" in their choice of language.
The Ramakrishna Divya Nama Likhita Yajna books will be supplied to Ramakrishna devotees at their postal address free of cost. Every devotee will be supplied with two books to facilitate writing the Divya Nama one lakh times. When the devotee completes writing the Divya Nama 10,000 times, he/she may request Ramakrishna Math Ooty to send the next book and this process can be repeated any number of times. It is expected that every participating devotee writes the Divya Nama at least one lakh times and there is no limit on the maximum side. Also, members of the same family can jointly complete writing the Divya Nama in the same book.
After completion of writing the Divya Nama for one lakh times, devotees should send the books to Ramakrishna Math Ooty and they will be offered to Sri Ramakrishna in a special "Ramakrishna Homa". The Date and time will be informed duely.
Nestled amidst the sylvan surroundings of the Nilgiris, the Ramakrishna Math, Ooty, is one of the oldest centers in South India. It became part of the R.K.Math in 1926, though started in 1924. It was meant to be a Retreat center and had an invaluable library.
Considering the spiritual atmosphere of the place Mahapurush Swami Shivanandaji Maharaj, a direct disciple of Sri RamaKrishna, who was recuperating in the Nilgiris after an illness wished to start a center in Ooty. His wish was fulfilled by a Divine act.
Our Activities

Major activities include Daily Worship, Spiritual practices, Religious preaching, General and technical education with an ethical and spiritual background, Medical services, Famine and distress relief work, Rural upliftment, Work for the labouring masses for their improvement and other Cultural Activities.

Why not make visit to our Math!
​
Must visit places related with the
Ooty Math
Recent Activities/ Updates