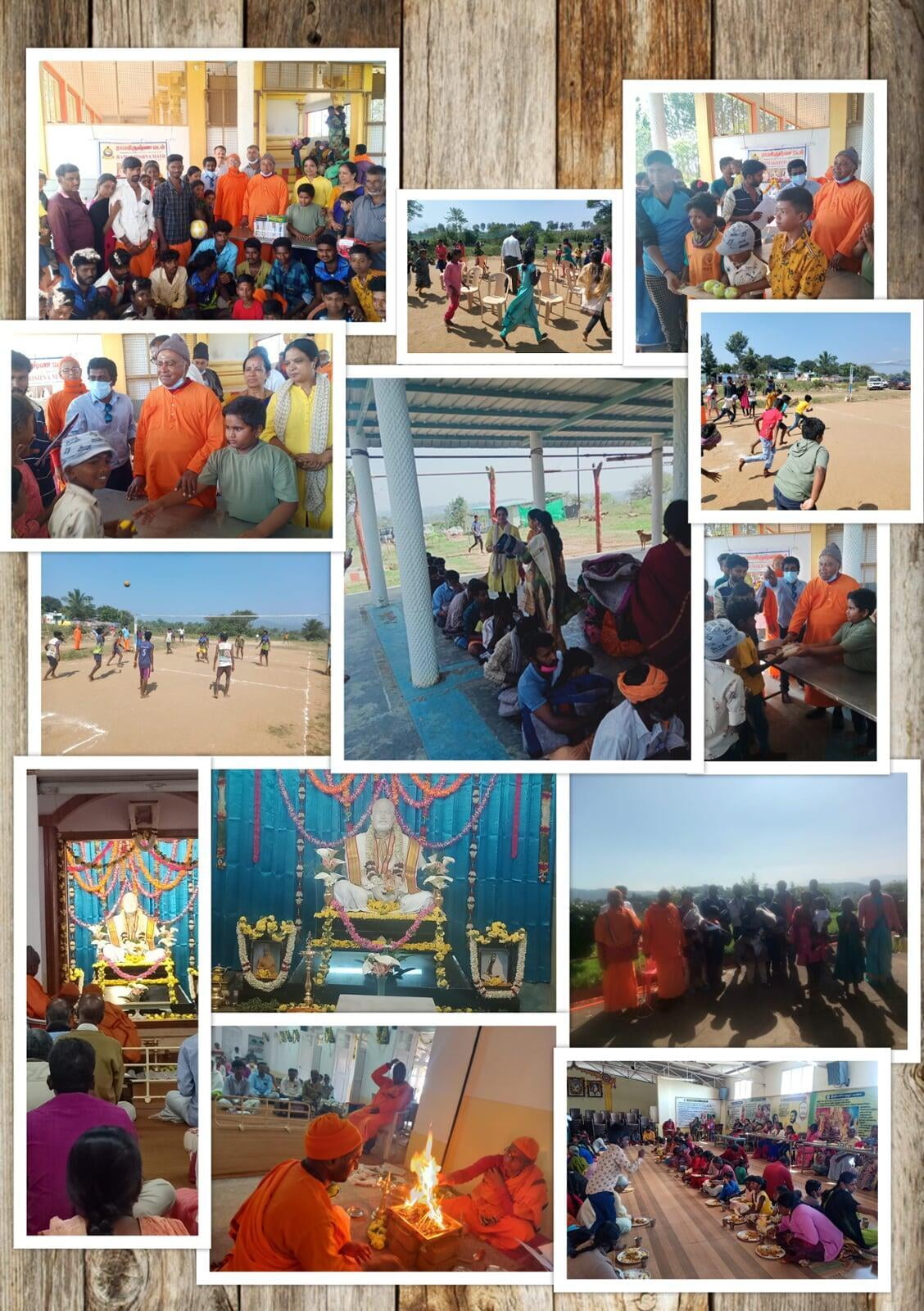 In connection with Holy mother's Birthday, we arranged a function at Bhuthanatham, a tribal village in a remote area which comes under the Tiger Reserve Sanctuary where there are about 70 families consisting of 280 members. We gave them a sumptuous meal and also an woolen blanket to each family.
Sports program was conducted to the students and children of that village & prizes were distributed to all of them. It was a colourful programme.
At the Math premises Holy Mother's Birthday was celebrated. The program consisted of Pooja, Bajans, Discourse, Homa and Arati. About 200 devotees participated from different villages. They were all sumptuously fed in the afternoon. Here also about 40 woollen blankets were distributed to very poor and deserving people.