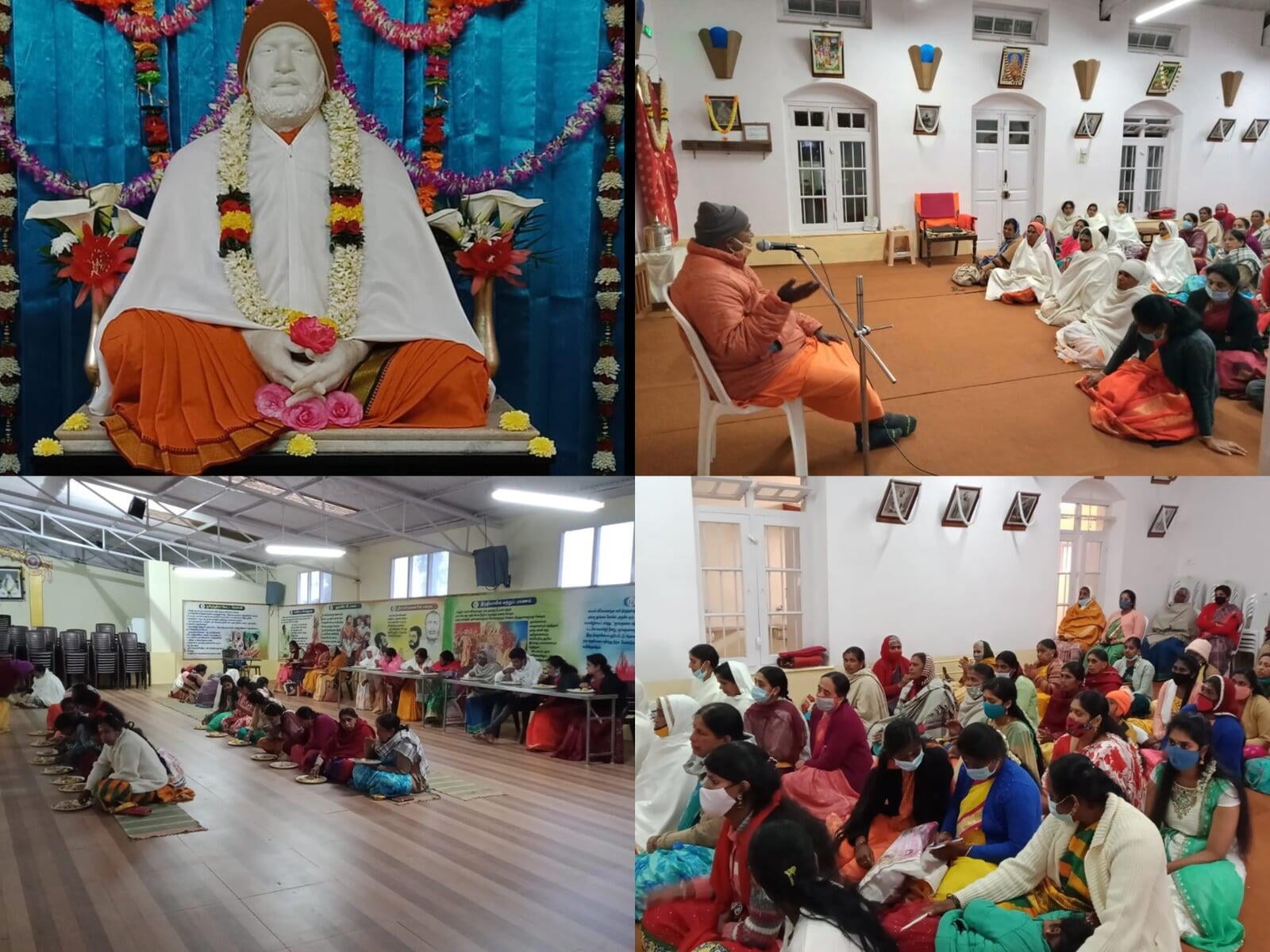 Kalpataru Day Celebrations was celebrated in the Ramakrishna Math Ooty premises on January 1 2022 in the Afternoon.
About 150 devotees participated in the programme where Bhajans and Puja was conducted and Sumptuous Prasad was given to the devotees.
Significance of Kalpataru Day for Ramakrishna Devotees.
On the 1st of January 1886, Sri Ramakrishna revealed himself as Kalpataru, "the wish-fulfilling tree" on who he was, by illuminating around 30 people who were around him.
The Master looked at all present at the Cossipore house and said smilingly, 'What more shall I say to you? May you all be spiritually awakened!' As soon as people heard it they were all elevated and saw each of their ishta devata in Sri Ramakrishna.
Swami Sharadananda describes this episode :: When the devotees heard those words of blessings and protection from fear, they raised repeated cries of joy, exclaiming, 'Glory to Ramakrishna.' Some of them saluted him, some showered flowers, some again came and touched his feet."
The master touched the devotees in the state of Samadhi and blessed them all. The effect was instantaneous.
"….there arose by that marvellous touch a wonderful mood in the mind of each. Some of them began to laugh, some to weep, some to meditate, and some again to call aloud all others in order that they might also be blessed by receiving the grace of the Master, and be sharers in the bliss that was overflowing."
Part of the celebration is to recreate that day's event at least in brief and every year on January 1st Ramakrishna devotees celebrate the Kalpataru day.