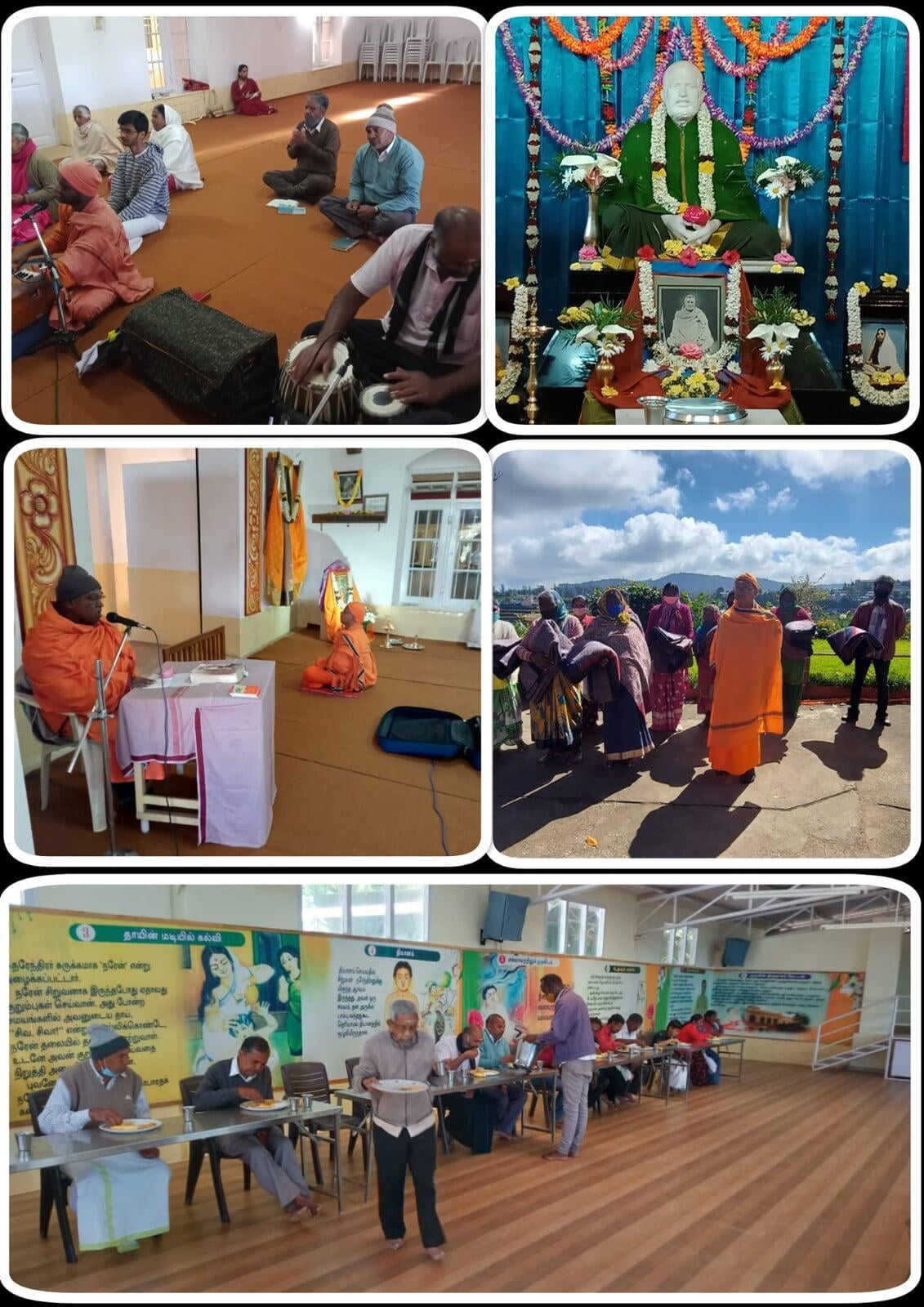 On 30th December 2021, the Jayanthi celebrations of Swami Shivanandaji Maharaj, a direct disciple of
Sri Ramakrishna and the founder of Ramakrishna Math Ooty was celebrated at the Ramakrishna Math premises with Pooja
and Bhajans.
The day started as usual with the Mangalaarati and Vedic chanting at 6.00 AM. Swami Shivanandaji Maharaj Jayanthi celebrations started with a special pooja at 8.00 AM.
At 9.30 AM, Bhajans sung by local devotees followed by Ram Nam Sankeerthanam at 10.30 by Swami Divyanamananda. Swami Lakshmishwarananda continued with Bhajans which was followed by Ramakrishna Archanai led by Swami Raghaveshananda Maharaj and a small discourse on Swami Shivanandaji Maharaj and the history of the Ooty Math. Before the Arati, Bhajans were held by Adikaratty Ayyappan Bhajanai kulu.
Arati was conducted at 1.00 PM and Finally the programme ended with the devotees given sumptuous Prasad. Around 100 devotees participated in the function.
Winter Relief (Woolen blankets) were provided to 16 poor and needy people.